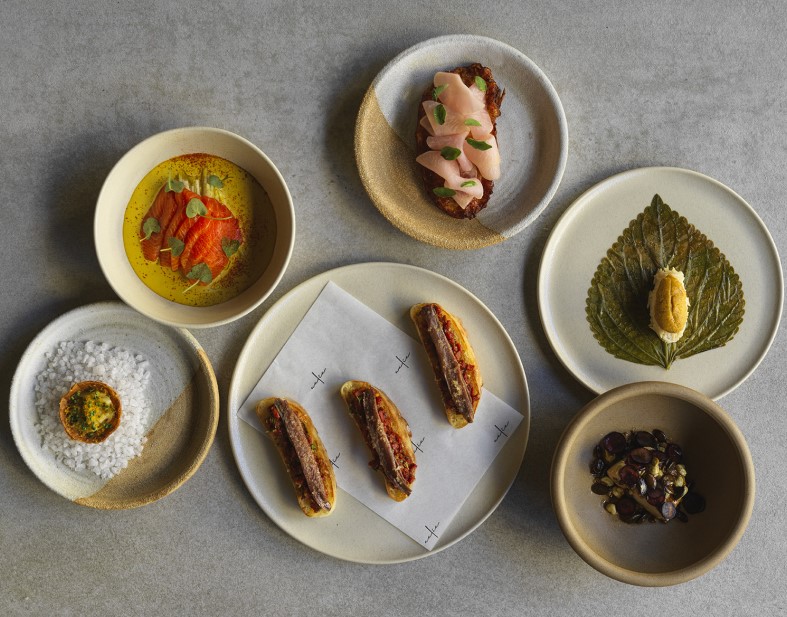 AALIA
A gastronomic journey where every dish showcases the beautiful Middle Eastern and North African regions of the world, flanked by oceans, rivers, and seas.
Receiving two hats within months of opening, Aalia delivers a complete immersion into the unique flavours, aroma and rich culinary culture from lesser-known regions and coastlines of the Middle East and North Africa.
Discovering forgotten ingredients from millennia ago and uncovering recipes from within the pages of 10th century Arabic cookbooks, Aalia offers guests a nomadic time-travelling odyssey. Beautifully combined ingredients and contrasting traditional with modern techniques. Start with a few raw dishes and mezze, followed by mains and sides, each dish crafted to represent a particular region, or specific era of culture.

A sophisticated cocktail list uses ingredients from the kitchen such as halva, turmeric and tamarind to complement the restaurant's dishes. Try wines from Syria, Jordan, Turkey and Morocco, and a curated selection from Australian wine producers including South Australia's Petaluma and Bellwether, and Western Australia's Dormilona.
Store Details
02 9182 5880
Shops 7-8, 25, 25 Martin Place, Sydney, NSW, 2000