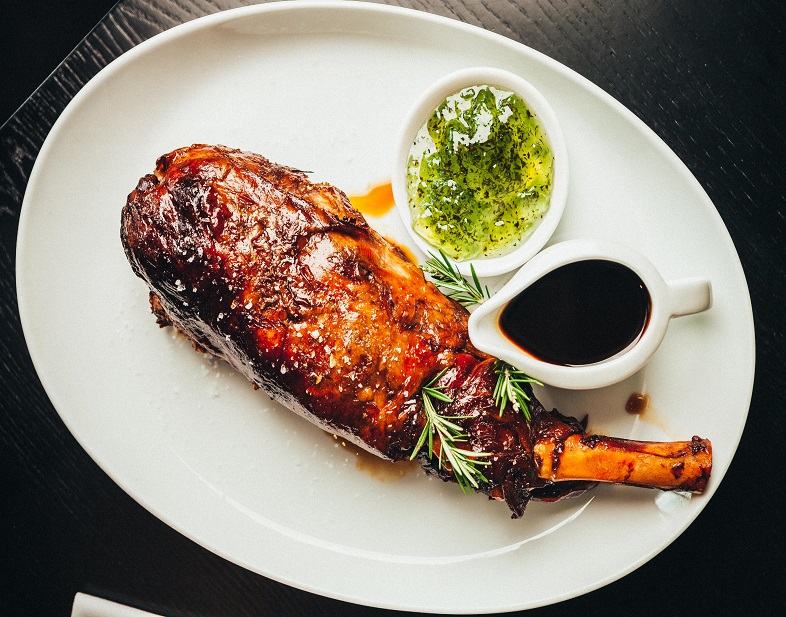 Botswana Butchery
A unique dining concept. Savour masterfully prepared meat in a premium fun dining atmosphere.
The roots of this award-winning dining concept lie across the ditch in New Zealand, with 25 Martin Place welcoming their first flagship to Sydney. Renowned for balancing a sense of playfulness with the premium, the colourful velvet wingback chairs, muted tones and soaring floor-to-ceiling windows make for a welcoming and relaxed first impression.
Sprawled over three atmospheric levels, including an impressive rooftop bar, the menu offers a selection of prized cuts from some of the country's best meat producers, ranging from pastureraised wagyu to angus sirloin, dry-aged rib eye and the mammoth Rangers Valley tomahawk.

Although known for being meat-obsessed, Botswana Butchery also delivers an impeccably crafted seafood selection including blushing pink slices of hiramasa kingfish paired with batons of pickled daikon.

The menu is both hearty and refined and the wine list is unmatched, with over 1,000 wines, focusing on Australian and New Zealand varietals.
Store Details
02 8311 4300
25 Martin Place, Sydney NSW 2000
Botswana Butchery Australia