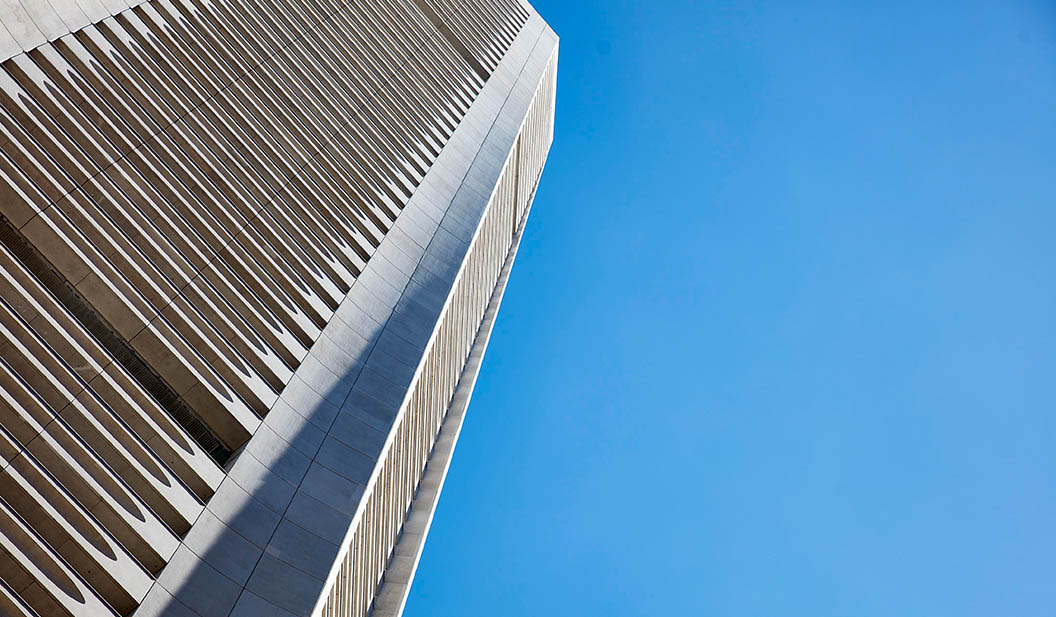 25 Martin Place
An icon of the Sydney skyline for over 40 years, 25 Martin Place is transforming to the meet the needs of a 21st century Sydney
An elevated experience for work and play
When 25 Martin Place (previously the MLC Centre) was unveiled in 1978, it was unlike anything Australia had ever seen. A modernist vision of stark white concrete, granite and glass, it transformed the Sydney skyline, leaving a legacy that stands today.

The tower offers 70,000sqm of high quality office space over 67 levels in a prestigious CBD location. The concierge team offer a wide range of services including access to superior end-of-trip facilities.

Today, 25 Martin Place is the centrepiece of Sydney, where workers and visitors embrace business, culture, fashion and dining.
25 Martin Place connects seamlessly with the prestigious Martin Place and fronts onto Castlereagh and King Streets. The precinct features:
- A 67 level, 70,000sqm premium office tower
- A new dedicated office tower entry statement on Castlereagh Street
- New luxury and premium retailers to Castlereagh and King Streets
- An outdoor plaza environment with best-in-class dining experiences and the city's favourite food court offering
- A selection of services and convenience retailers including the IGA Romeo's Food Hall
- Revival of the iconic Theatre Royal