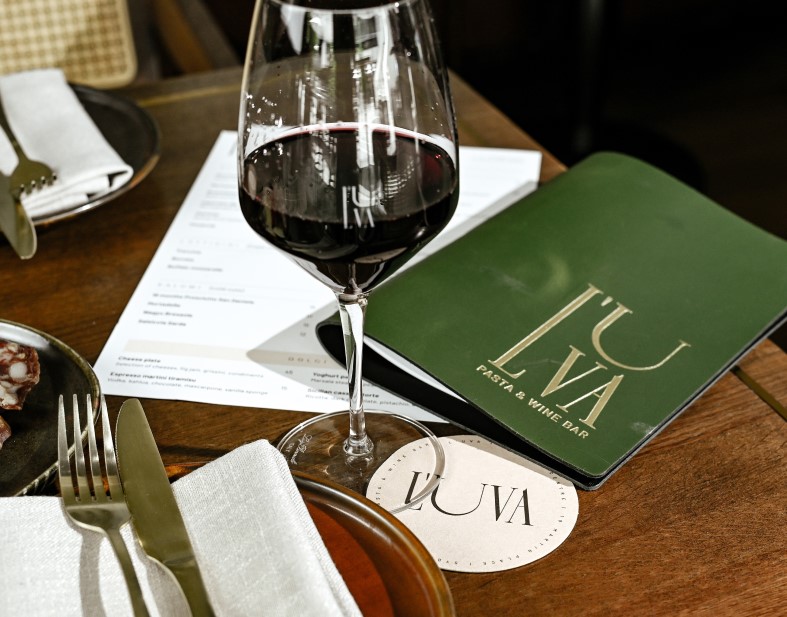 L'uva Wine and Pasta Bar
Be seated at our marble bar and enjoy an Italian inspired cocktail or craft beer, enjoy a long lunch or dinner, or meet friends at the outdoor tables overlooking 25 Martin Place's piazza and water feature for after-work drinks and antipasti...the experience is yours for the choosing.
L'uva Wine and Pasta Bar
Think wine bar in Rome or New York, put them together and you get L'uva. A place to unwind after a long day at work or relax for a weekend dinner.
We offer an ever changing, Italian inspired menu of salumi, latticini (cheese) and handmade pastas ,that have all been designed to share. The menu can be enjoyed up on our marble bar, our low lit dining room or out on the bustling piazza of Martin Place.
Our growing wine list has been carefully selected to compliment the food on offer, with a great focus on local producers and from some of the best wine regions from around the world. Enjoy selected bottles by the glass or carafe.