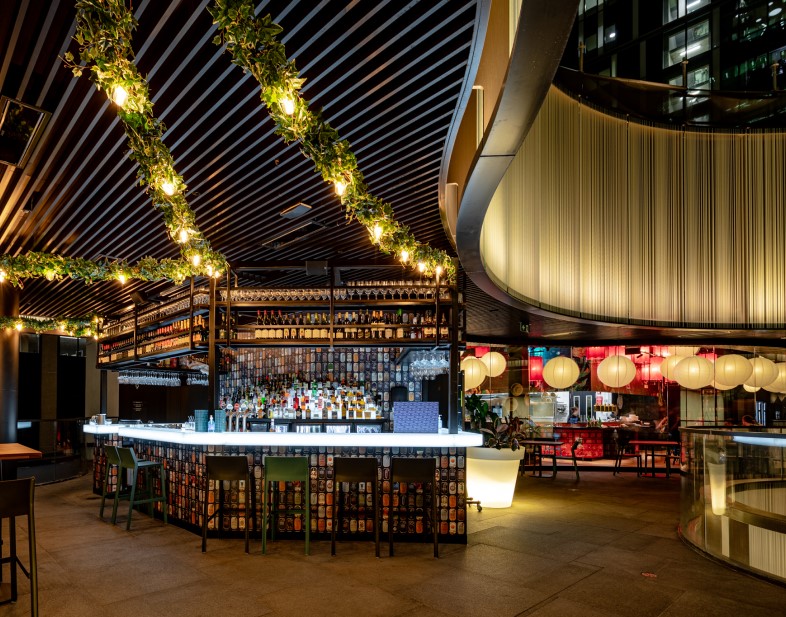 Sardine Bar
This funky little cocktail bar hidden behind White + Wong's on level 9. Decorated with quirky Sardine Can wallpaper, glowing bars and colourful lighting, you can't help but have fun here.
Sardine Bar
Sardine offers great cocktails, upbeat music and sunny vibes. The bar has a thoughtfully chosen wine list which includes French and local bubbles, a fantastic range of white, rosé and red wines plus non-alcoholic options as well. Along with the extensive wines list, there's the option for a custom-made cocktail, tailored to satisfy your tastes exactly.
Alongside the delicious selection of drinks, a range of food from White + Wong's is available for your enjoyment.
Store Details
02 8015 2900
25 Martin Place
No bookings required