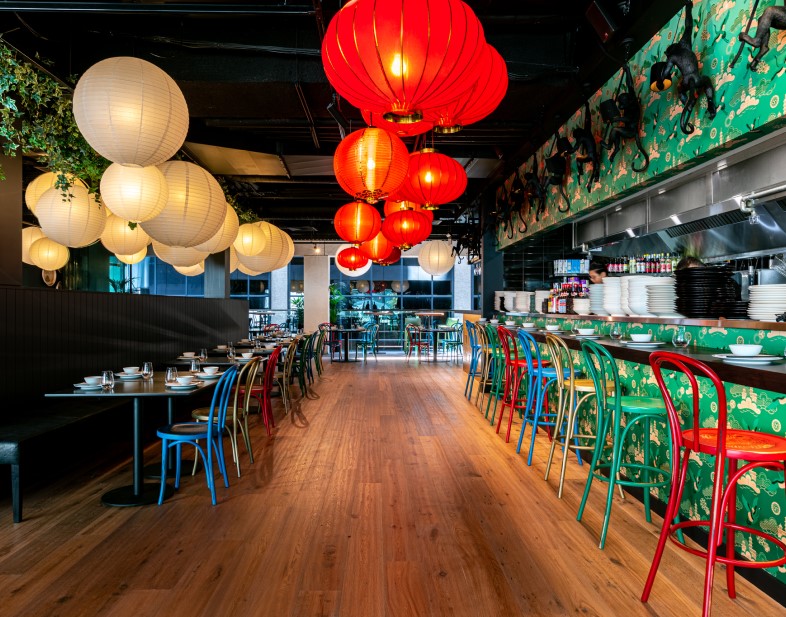 White + Wong's
Venture into a world of fun-fusion dining, where the mouth-watering aromas and vibrant street food flavours of South-East Asia are reimagined using fresh and seasonal Australian produce.
WHITE + WONG'S
White + Wong's was first established in New Zealand six years ago, fast becoming the country's most awarded restaurant brand. The extensive menu celebrates rich eastern culinary traditions mixed with modern Asian creations.
We feature hand-made dumplings, aromatic curries, delicately balanced roast & BBQ meats and spicy noodle dishes inspired by the flavours of China, Hong Kong, Vietnam, Malaysia, and Thailand. Expect flavourful, fun and spicy dishes served up fast and fresh.
The drinks menu has been specially crafted to complement the flavours of the food and elevate your dining experience. The extensive wine list includes a large selection of NSW and New Zealand.
Store Details
02 8015 2900
25 Martin Place